TOURS IN BELGIUM AND LUXEMBURG

BELGIUM


Brussels, the European capital: city tour by minibus, walking tour, Atomium, Royal palaces,
Grande Place, Manneken Pis, St. Michaels Cathedral, Royal galleries St. Hubert, Art Deco
Walk, museums of old and modern art, modern architecture of European Commission and
Parliament buildings, chocolate museum, chique Avenue Louise shopping street, museum of
classic automobiles, NATO headquarters, lace making, Waterloo battlefield,
Miniature Europe at Bruparck, etc.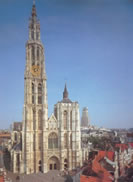 Antwerp: walking tour, Grote Markt town square with guilds houses, impressive
Renaissance town hall, huge gothic OLV cathedral, Steen Castle with maritime museum,
Scheldt river promenade and terraces, thriving Jewish neighbourhood, diamond polishing
Demonstration, Museum of Fine Arts (Van Dyck, Jordens, Memling, Breughel), Rubens
house and museum, beautiful Meir shopping street, etc.

Bruges, the medieval jewel: walking tour, Beguinage, market square with Belfort, Burg
square with gothic town hall, palaces, chapel of the Holy Blood, Groeningemuseum (Van
Eyck), canal cruise, Memlingmuseum, North Sea beach at Oostende, etc.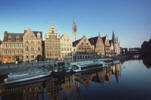 Gent, city of towers: walking tour, St. Baafcathedral with Adoration of the Lamb by Van
Eyck, Belfort, St. Michaelsbridge, Graslei guilds houses, river Leie cruise, medieval castle
Gravensteen, Museum of Fine Arts (HiŽronymus Bosch), etc.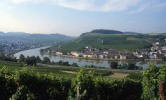 Luxemburg, town walk, ramparts and fortifications, Corniche promenade, Alzette river
gorge, European quarter of Kirchberg, medieval castle of Vianden, wine tasting at Mosel river vineyards etc.